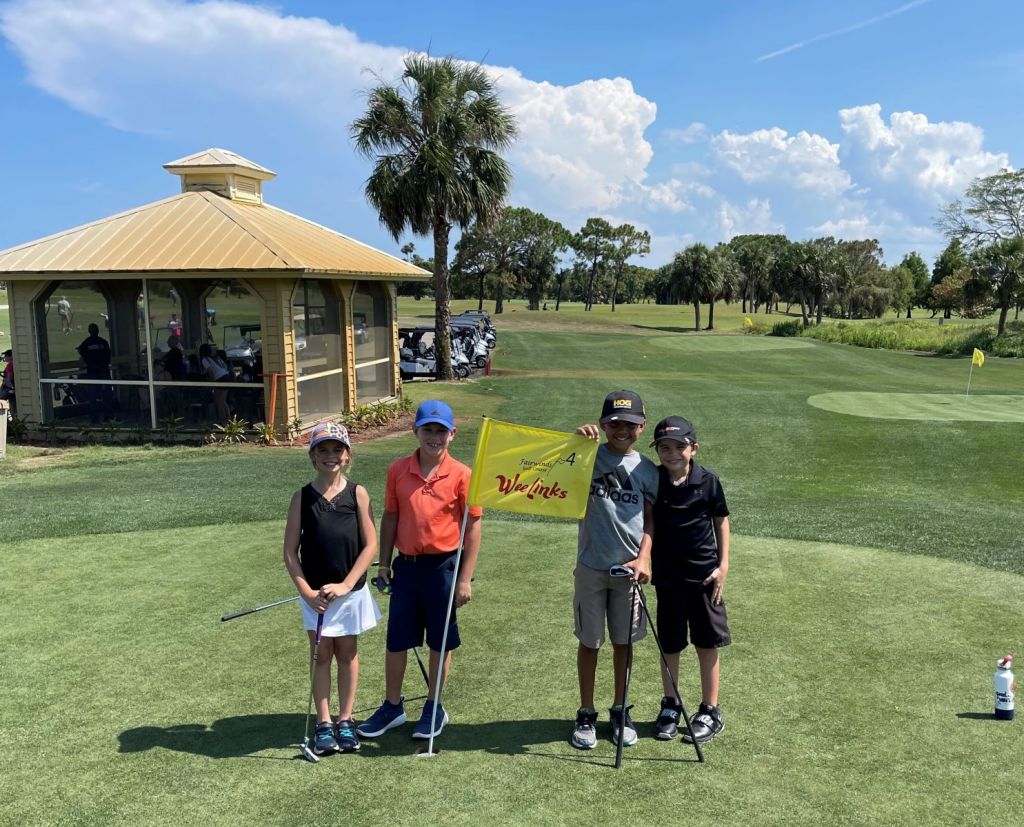 Wee Links
Wee Links is a six hole chipping and putting course developed by BrightView Golf in conjunction with the PGA Professionals at Fairwinds. From 20 to 30 yards a PGA Tour Member on average lands his ball 9'1″ from the hole. It is NO secret the fastest way to lower your score is to improve your short game. Wee Links was created for that reason. In addition, Wee Links is home to our First Tee Program. Every Saturday afternoon you will see future golfers laughing, running, jumping AND hitting some pretty amazing golf shots. From beginning golfers to experienced tournament players, Wee Links is a very unique venue to improve your game.
Fun, engaging and educational – That's Wee Links!
---
The Best Place to Get Better – Fairwinds Learning Center
Amenities at the Fairwinds Learning Center Include:
Two expansive well maintained tees for practice in any wind conditions.
A 12,000 square foot tif-eagle putting green AND 4,000 square foot putting green.
A multi-purpose bunker for greenside and fairway practice.
Wee Links a unique 6 hole chipping and pitching park.
A variety of target greens from 25 yards to 300 yards

We offer a number of ways to enjoy the facility such as:
Individual range tokens $5 each or 3 for $12. (Dispenses about 35 balls)
Daily range pass, $30. Unlimited use of the full swing, short game area and Wee Links.
Summer 2023 Practice & Play Program – May – October acess to full practice facility and unlimited golf after 3 pm for individuals, families and juniors.